Siesta Key real estate
Picture a beautiful postcard of the beach. White sand stretches on for miles while turquoise waters lap at the shore. In Siesta Key, this isn't just the image on the refrigerator, it's the view right outside your window. Siesta Key is a barrier island in the Gulf of Mexico off the coast of Sarasota, Florida. Known for its stunning
beaches
, epic sunsets, and relaxed island living, Siesta Key is paradise on Earth. Siesta Key is island life at its finest, with opportunities to kayak through mangroves, enjoy swimming and paddleboarding and simply relax with a fine-crafted cocktail as the sun retreats for the day over the ocean. Siesta Key isn't only life along the shore, there are also plenty of world-class golf courses in close proximity and
amazing restaurants
featuring seafood straight from the ocean.
Siesta Key has access to amazing public and private schools, and the real estate market reflects the high demand among people of all ages. Houses for sale in Siesta Key had a median listing price of 1.1 million dollars, according to Realtor.com, as of June 2022. With high demand, there's an amazing opportunity for sellers to get excellent offers. Part of creating demand is making sure that your home is buyer ready and looks perfect for showings. One strategy to create the perfect look for buyers is to use home staging.
The value of home staging
Home staging is the process of curating the look of your home to present a neutral, attractive space that appeals to buyers. Home staging is critical for enticing buyers into your home and getting a great final selling price. Homes that are staged attract more buyers and often sell for a higher price than homes that are not. Home staging can be fun and easy, and with our six simple tips, your home will look beautifully staged in no time.
1. Declutter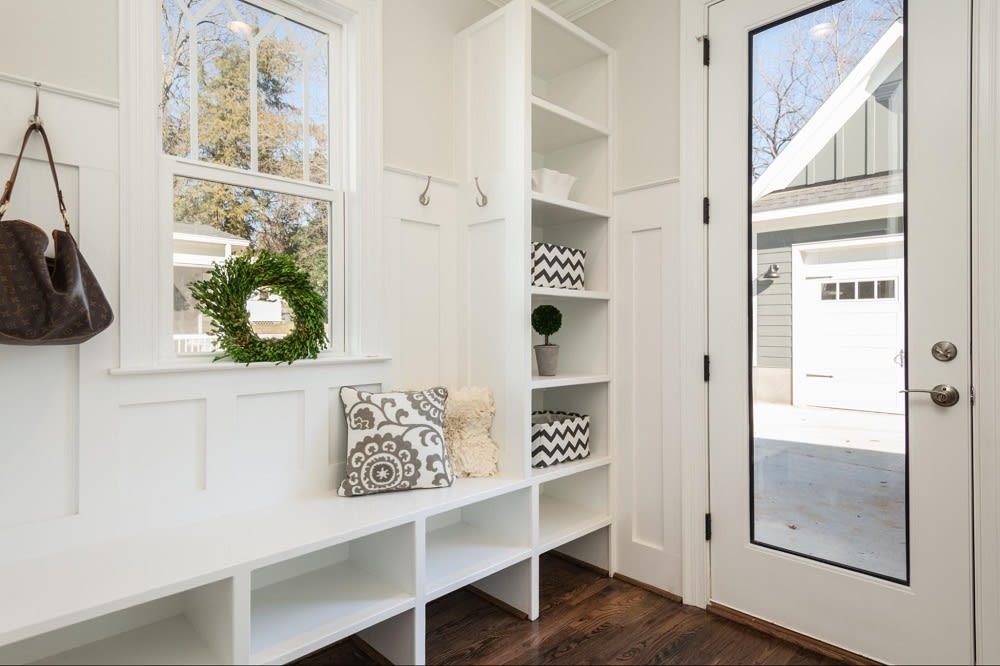 The first step in successful home staging is to get rid of excess junk in your house and declutter everything. Buyers want to be able to imagine themselves in your home, so it is important to remove personal traces of your life from your staged home. Pictures, memorabilia, knick-knacks, and clutter all have to go. Your home should look like a showroom, meaning it is clean and open. Try to remove items from the counters that you aren't actively using to make your home look as spacious as possible. In addition, closets and cabinets should be about half empty so that buyers can feel the spaciousness of your storage. Some common items that need to be decluttered during staging include:
Magazines

Coasters

Water bottles

Dishes

Photographs

Magnets

Shoes near the door

Hanging outerwear
Anything personal and not being actively used in the home should be stored away until after the sale.
2. Organize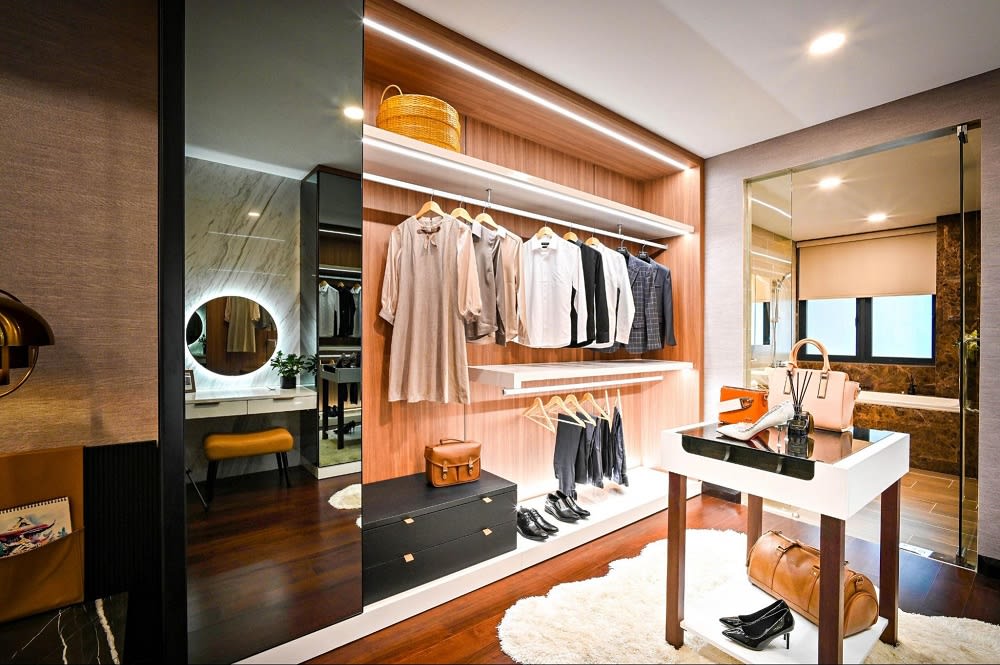 The remaining items in your home should be well organized, including closets and storage space. Dishes should be lined up in the cabinets, boxes organized within closets, and any remaining items should be placed with purpose. Creating an organized look will add to the visual appeal of the home and also help buyers picture their own life in your home. A well-organized home feels relaxing and luxurious, and this is the tone you want to communicate to buyers.
3. Refresh
The staging process is not the time to carry out major repairs on your home, but it is a great time to implement small refreshes to make your home look shiny and new for buyers. For example, many homes benefit from a fresh coat of paint, particularly if you haven't updated the paint in some time. Area rugs also tend to become worn down over time, and a fresh rug can truly liven up a space. Similarly, adding new fixtures, such as drawer pulls or handles can also create a new home feel, even if you've been living in your home for many years.
4. Choose neutral colors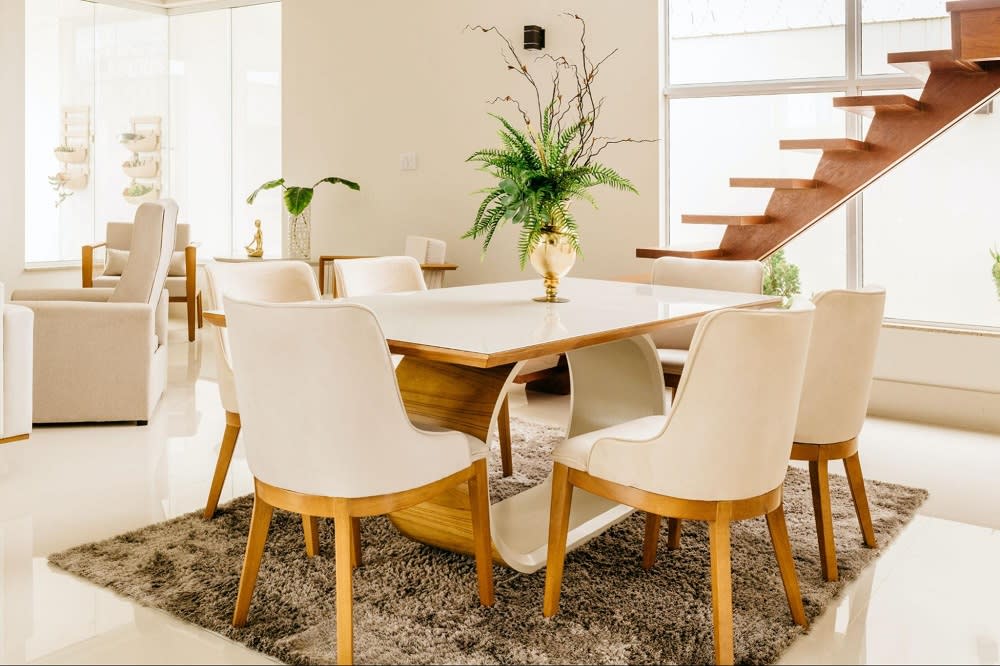 When choosing paint, furniture, and art for your staged home, you want to go with neutral colors that appeal to the broadest audience. You may adore your lime green chair from college, but that isn't the look the majority of buyers are going for. Keep your tones neutral, clean, and modern to attract the greatest number of buyers. Remember, you're trying to appeal to what buyers want, not your own personal taste. The colors and styles you choose for your staged home should be attractive to the broadest audience to ensure that you are getting multiple offers on your property.
5. Create an open space
When staging your home, less is more. You don't want your space to feel crowded or too cozy. Furniture should be arranged so that there is a flow through the home and there is plenty of space in each room. This might require you to put some of your possessions in storage while the home is being shown. Buyers want an open, airy feel, especially in a luxury home. It's important that there is enough furniture and that it is well-placed to create an open flow that buyers will love.
Work with the Ackerman Group
One of the most important steps in the selling process is to hire the right realtor. Realtors are licensed real estate professionals that guide you through every step of the home buying and selling process. In the Siesta Key area, there is no better realtor than
The Ackerman Group
. The Ackerman Group has a collective experience of over 45 years and is one of the leading real estate groups in Sarasota and Manatee counties. Barbara and Ryan Ackerman lead the group and have extensive experience in residential real estate in the Sarasota area. With many
listings
and over three billion dollars in sales volumes, the Ackerman Group is able to help you will all your real estate needs.