Are you ready to add your waterfront property to the inventory of homes for sale in Siesta Key? Before you list your property, it's essential to spend time properly preparing your waterfront home.
Buyers
have specific expectations when they're purchasing waterfront property, and meeting – or even exceeding – their expectations can help your property sell faster and for a higher price. In order to get the best possible outcome, follow these guidelines when preparing waterfront property for sale.
Create or maintain a shoreline pathway
When searching for waterfront homes, buyers want properties that they can use. A waterfront view is fantastic, but buyers want to know that they can easily access the lovely shoreline.

If your home already has a pathway from your home to the shore, check that the path is maintained and easy to traverse. Nearby grass and vegetation should be trimmed and neat. Be sure to examine the path to confirm that it's free of debris and tripping hazards. If you feel like the path is a bit uneven or hard to follow, one option is to use pebbles and slate to better define the path or consider building small walls along the edges of the path.


Add lights along the pathway so potential buyers know it's safe to use at night or during other dim conditions. Solar-powered lights are an excellent alternative for illuminating your pathway.

Additionally, if your path includes or leads to a ramp or stairs, make sure that these components are in good condition. Any loose boards or railings will need to be replaced. Depending on the condition of your stairs or ramp, you may need to apply a fresh coat of paint or wood stain to revitalize its appearance.
Spray for bugs
If you don't currently utilize pest control, now is the time to start. Even though bugs are simply an inevitable part of living in Florida, seeing them is a huge deterrent for potential buyers. While buyers know that many types of bugs call Florida home, they may believe that a property with lots of insects and pests hasn't been well-maintained. A home or condo also looks better when it's insect-free.
Wash the interior and exterior of your windows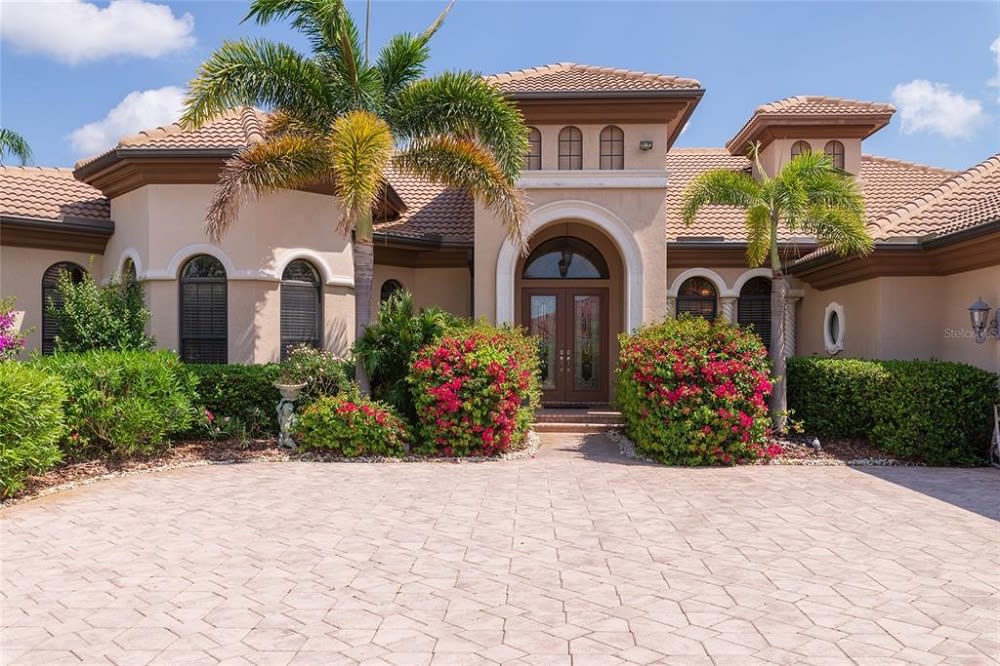 You want potential buyers to be able to fully appreciate your home's beautiful water views. Unfortunately, nothing ruins an amazing few faster than dirty windows. Make sure that you wash the inside and outside of your windows, and spend a few minutes vacuuming your window sills and wiping away sand, dust, and other grime.
Complete any repairs or past due maintenance
When buyers see a home that needs a lot of repairs, they often assume that it's going to cost them a lot of money to fix it up. Many buyers will also think that the property hasn't been taken care of. Some basic repairs to complete when preparing your waterfront property include:
Fixing leaky faucets

Repairing broken appliances

Patching any holes or cracks in your walls or ceilings

Replace flooring that's stained or worn out

Replacing anything that's not working or obviously out of date

Changing burnt-out lightbulbs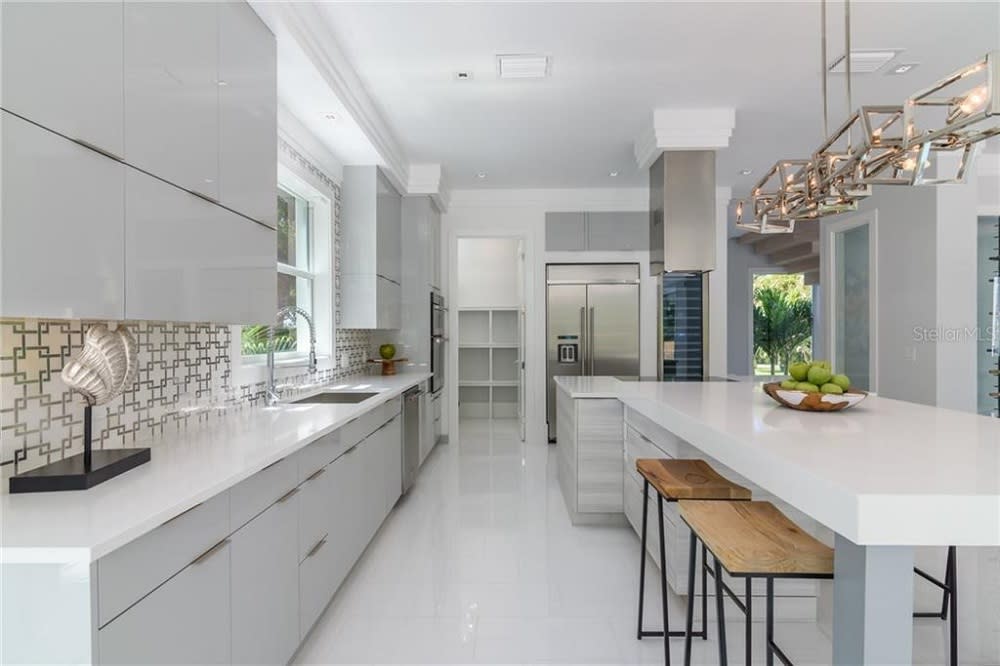 Potential buyers might be deterred by a home that needs a lot of repairs, while others may consider purchasing it if you're willing to discount the price or offer a credit. However, buyers often want a price break that's more than the cost of the repairs to compensate them for the inconvenience.
Instead of waiting for a potential buyer to schedule a home inspection, consider scheduling one now so that you know what issues may come up. While you don't necessarily have to fix every single issue on the inspection report, fix anything that may sabotage a potential deal, like an obvious code violation or issue with your home's structure. Additionally, if your home has a dock, this is a huge selling point for your property, as a new dock can cost anywhere from approximately
$3,700 to $27,800
to add.
Declutter your home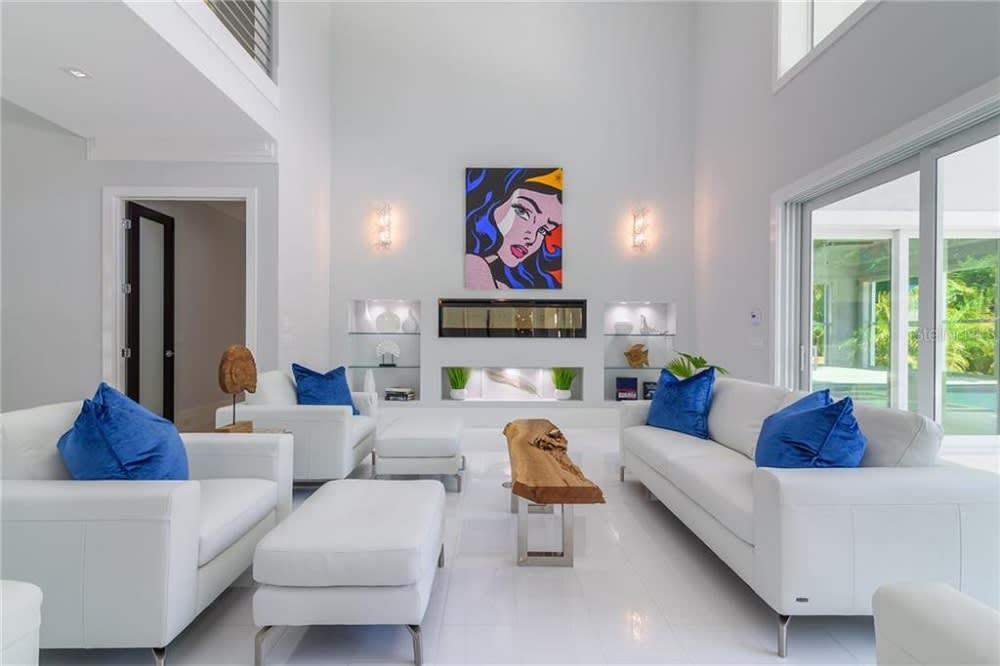 Decluttering is an essential task for multiple reasons. A space with less stuff instantly looks cleaner, larger, and more inviting. For example, a closet with every inch of space filled up looks smaller than one where there's a bit of space between each item.
Cluttered rooms simply aren't as aesthetically appealing as areas with fewer things. The stuff detracts from the room's best features. When a home is filled with items that are overly personal, buyers have a difficult time envisioning themselves making the property their new home. This also applies to any secondary spaces on your waterfront property, like storage rooms or sheds and outdoor entertaining areas.


As you declutter, get rid of anything you haven't used in the past six months; for seasonal items, donate or throw out anything you haven't used in the last year. You'll also want to put photos, certificates, custom home decor, and any other overly personal items in storage and stow anything with sentimental value so it isn't accidentally damaged during an open house or showing. Finally, be sure to check that closets, cabinets, and other storage areas are only half-full.


You may want to keep items that help you market a waterfront lifestyle in your home. For example, you may have decided to take a break from kayaking or surfing, but these items are excellent to have on hand for staging your outdoor spaces. Discuss any possessions that you aren't sure about with an experienced Longboat key real estate agent.
Trim or reposition anything that obstructs the view
Waterfront properties are distinct because of their location. If two properties are similar, but one is on waterfront property, and the other isn't, the waterfront property will sell for more money.
Sellers
should make sure that buyers can fully appreciate the gorgeous location that makes the property unique. If you have any trees or vegetation obscuring the water view, trim them or even relocate them if necessary. In your home's interior, reposition your furniture so that your exterior views are the focal point of the room.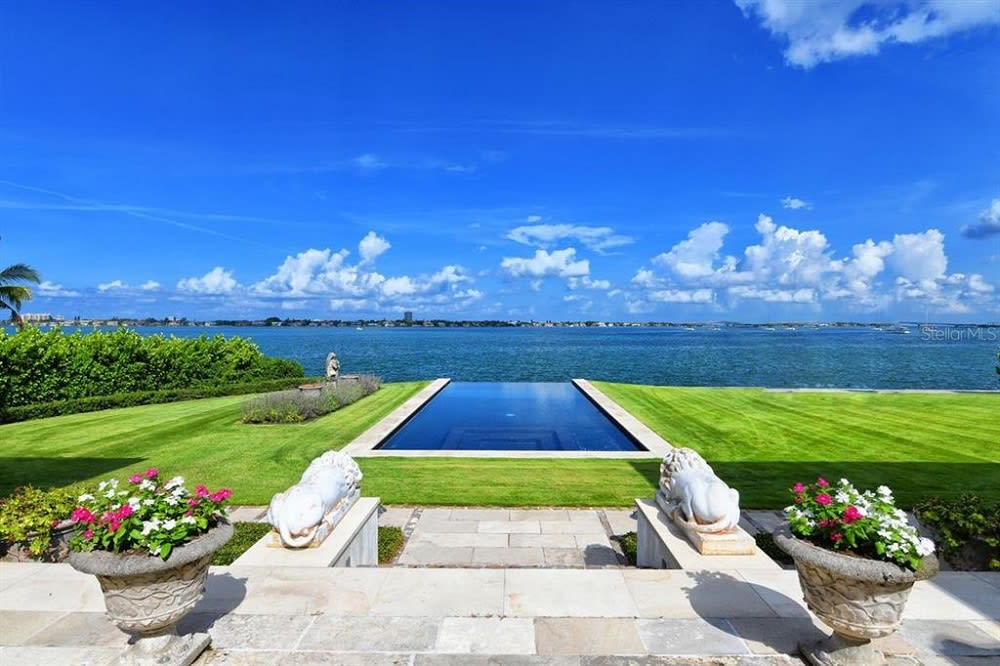 Give your home and its exterior a thorough cleaning
Any property looks better when it's clean, so you'll want to clean your whole home from top to bottom before selling. You'll also want to tidy up your outdoor spaces so your home shines from the inside out!

Some tasks you'll need to add to your to-do list include vacuuming the ceiling, walls, and floors to remove dirt and dust that has accumulated over the years. You'll then want to wash the remaining dirt off the walls and mop the floors, as well as clean all your mirrors and light fixtures.
Deep clean carpets and furniture to remove set-in stains and odors and dust any hard surfaces. Finally, be sure to scrub your sinks, toilets, and showers to freshen up the home.


On the exterior of your home, remove dead or old vegetation from your home's exterior, and power wash your property's exterior, porches, decks, and walkways to clean years' worth of dirt and grime, helping your home to truly glow.
Complete any projects that offer a stellar return
It's a bit tricky deciding if you should complete renovations before you sell your home. Some projects, like
an intensive master bedroom renovation or adding a customized space
(like a cinema room or home gym), don't provide a great return for the money that you spend. Your real estate agent can offer insight as to whether a project will improve your home's value.
Projects that typically enhance your property's worth include painting your home a universally appealing neutral color, replacing old or outdated light fixtures, and completing minor kitchen and bathroom renovations – like swapping out old counters, tiles, and cabinets for updated options. You may also choose to add or repair a deck or porch to improve your home's exterior or plant flowers and improve your home's grassy areas.
Stage your home and its outside spaces
Home staging is important because it helps buyers see a property's true potential. The goal of staging is to set your home up so that any potential buyer can envision how they might use the space. With waterfront properties, you're trying to persuade buyers to see themselves living a waterfront lifestyle in your home. Your staging should keep this goal in mind.


For example, you might stage your balcony with a table, a couple of chairs, place settings, and fresh flowers so that buyers can see themselves enjoying a cup of coffee in the mornings or ending a relaxing day on the water with a cozy dinner in their new waterfront home. Staging isn't limited to your home's interior; you also want prospective buyers to think about how they'll use the property's exterior spaces.


If you have a dock, set up a couple of chairs and fishing rod holders with fishing rods. Tie a boat or kayak off the deck, so potential homebuyers can see themselves taking full advantage of the home's waterfront access. Efficient home staging not only increases the potential value of your home but it decreases the amount of time that it takes to sell your property.
Ready to work with a Siesta Key real estate agent?
The Ackerman Group has extensive experience selling properties in and around Sarasota, Longboat Key, and Siesta Key. Contact
The Ackerman Group
today to add your property to the list of homes for sale in Siesta Key.