Over the past two years, the real estate market ventured deep into unfamiliar territory. Spurred on by unprecedented demand and very little inventory to satisfy it, home prices skyrocketed. In normal times, those rising prices would give home buyers pause.

But the prior 24 months have been anything but ordinary.

Let's dive into where we've been with regard to Sarasota's luxury residential scene and the outlook for the remainder of 2022. First, we'll answer if interest rates affect buyers and if the market is plateauing. And also explain why opportunity still exists in the face of a rapidly changing marketplace.
Where we've been
Let's first examine how the market has evolved. From a relatively mundane start to the decade, real estate across the country grabbed few, if any, headlines. As a result, many markets sat in a holding pattern, favoring neither buyer nor seller.

A coveted coastal community along the southwestern coast of Florida, Sarasota and its collection of neighborhood keys flanked by the city's namesake bay and the Gulf of Mexico saw much of the same. When listed, prized luxury properties would garner some attention, but the area was wading through a seasonal lull.

When the pandemic hit, like many other industries, there was fear of a bottoming out for real estate, mainly residential housing. But after a couple of tenuous months, the complete opposite occurred.

People were on the move, and many were relocating in and around Florida. As a result, affluent buyers descended upon Sarasota, snatching up pricey properties as fast as they were coming to the market.

Consider that in Sarasota County, for homes priced between $1 million and $5 million, the first rung of high-end luxury in the region, just under 475 sold in 2019. In 2020, nearly 750 homes in that price range were sold. That latter number is all the more impressive when you consider January and February saw typical low seasonal volume, and activity between March and June vastly reduced due to the onset of the pandemic.

Last year, sales in that price range exceeded more than 1,500 properties.
In fact, every key metric for the
Sarasota residential market
improved in 2020. Closed sales were up 13.4%. Cash sales increased nearly 50%. And dollar volume between 2020 and 2021 rose by 41.9%, from $4.4 billion to $6.2 billion. Median and average sales prices increased by 21.8% and 25.1%, respectively.
From historic lows to quickly increasing highs
Countering the price increases, historically low interest rates kept buyers in the game. For 15 of the 24 months between June 2020 and May 2022, interest rates ranged between 2.5% and 3%. Shielding buyers from astronomically high mortgage payments, bidding wars were commonplace. Aggressive buyers felt they had plenty of room to maneuver and land a coveted piece of real estate. In many instances, they weren't wrong.

As for those current homeowners not buying or selling, the low rates presented outstanding opportunities to refinance.


Hoping to stave off economic turmoil in the midst of a pandemic, interest rates remained low. Nevertheless, the move kept money in the market, reaching its apex in December 2020 when the rate on a 30-year fixed-rate mortgage bottomed at 2.68%. At several points, the rate dipped below 2.5%.

For 2021, the annual average was 2.96%, the only time in the past fifty years where the calendar year average finished below 3%.

But now, in an attempt to beat back inflation, interest rates have risen dramatically.

In April 2022, the monthly average for a 30-year fixed loan was 4.98%. Twelve years prior, in April 2010, was the last time the rate was that high (5.10%). For May 2022, the 30-year average finished at 5.23%.

That number continues to increase. According to the chief economist for the National Association of Realtors (NAR), it's not outside of the realm of possibility that mortgage rates will soon break the 7% barrier, a rate not seen since March 2002.

To put into perspective the dramatic turnaround in interest rates over the last six months, consider today's first-time homebuyer, with an average age of 33, would celebrate their 13th birthday in 2002.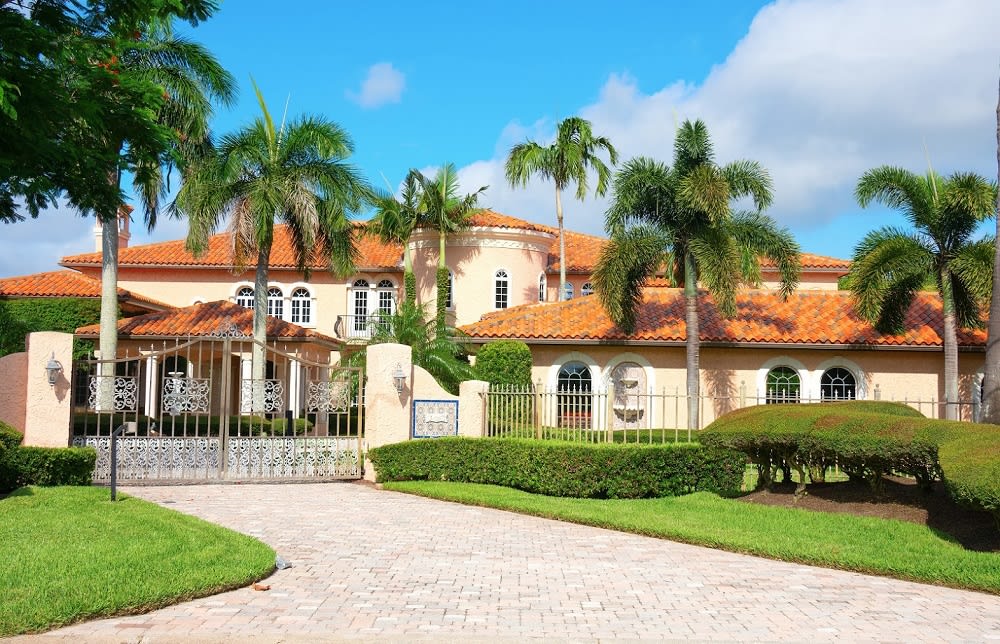 Is the market plateauing?
The stats that did not increase between 2020 and 2021—median time to contract, the median time to sales and pending, active, and month's supply of inventory—reflected a market unable to satisfy demand. In turn, each successive month brought with it a new record for home prices.

The dynamics changed entering 2022. When the Federal Reserve first announced its intention to boost interest rates, buyers were keen to get ahead of the hike. So they locked in favorable rates, and prices continued to climb.

At the midway point of 2022, a cool front has descended upon the housing market with Fed follow through.
Although it's not moving at the same pace that interest rates are increasing, there are shifts in supply and demand.
In May in Sarasota County
, sales decreased year over year by 7.6%, while active inventory shot up 67.4% from the same period in 2021.

The one stat that has yet to change is the sales price. The median sales price saw a 21.6% increase between May 2021 and May 2022, and the average sale price jumped by 15.7%. However, with an unknown ceiling for interest rates and inventory finding its way back to the market, the once lopsided seller's market may finally see some balance.

So, is the market plateauing? While there's enough residual demand to keep prices elevated through the summer, should interest rates continue to climb, as predicted, we may have already seen the market's peak.
Opportunity still exists
Despite the prospect of economic uncertainty, Sarasota real estate remains an incredibly attractive investment for anyone seeking the best of what Sarasota and its stunning coastal location have to offer.
The upscale shopping and dining of Lido Key

Numerous luxury resorts and world-class golf on Longboat Key

Siesta Key's gorgeous gulf front beaches

Exclusive, opulent homes within the renowned Bird Key

The remote tranquility of Casey Key
A normalizing market means that savvy buyers can finally take advantage of stabilizing prices. Cash buyers stand to gain the most in a steadying marketplace, but those financing can still find highly favorable rates for homes not occupying the top of the market. Affordable luxury, condos, and investment properties needing varying degrees of updates and TLC, still prove attractive for long-term ROI.

For sellers, the next few months could represent the last opportunity to capitalize on the waning demand. Or, at the very least, the no-questions-asked demand of the previous two years.

Ultimately, both parties in the real estate process must reassess priorities to achieve their real estate goals. Good advice in any market, whether you're buying or selling, make sure to plan ahead.
Sellers will want to get ahead of their listing and start prepping their homes as soon as they know a sale is necessary. Finding the right buyer will take on newfound importance. So once you finish cleaning and staging your home, follow up on professional photography, a virtual tour, and
a robust marketing and social media campaign
.

Should you find yourself venturing into the market for a home, establish a list of wants and needs, determine a budget (and stick to it), and don't hesitate to expand your property hunt outside your primary search radius. Sarasota features dozens of outstanding neighborhoods—exclusive inland enclaves and spectacular coastal communities. However, finding the best deal, even on high-end or ultra-exclusive luxury properties, requires an open mind and extra effort.

Most importantly, secure your financing (and shop around for the best rates regardless if you need a conforming or jumbo loan). If you're a cash buyer, proof of funds will get to the front of the line for many of the most desirable properties, potentially at a discount with highly motivated sellers.
Uncertain times require a trusted partner
Even if you're a seasoned purveyor of Sarasota residential real estate, sudden shifts in the marketplace are a challenge to navigate without a trusted partner at your side.

If you want to ensure the absolute best outcome for your real estate transaction, consider a firm that understands the complexity and nuance of Sarasota's spectacular luxury home market.
If the time is right and you're ready to explore your real estate options,
contact The Ackerman Group
today to start your home buying or selling journey. From Downtown Sarasota real estate to homes for sale in Longboat Key or condos in Siesta Key, allow Barbara and Ryan's years of experience and expertise to be your guide to the Sarasota luxury real estate market.