Feeling stressed or strung out from the recent happenings in the world? Is the Siesta key real estate market leaving you peppered with anxiety and angst? Maybe you're searching for homes for sale in Siesta Key without the luck or success you were hoping for, and now you're left looking for things to rejuvenate your spirit.
Thankful, Sarasota, Florida, is full of revitalizing wellness activities that will help boost your energies and mood. Don't waste any more time feeling less than your best. These five activities will help you get back on your feet and feeling like yourself in no time.
If you're on the hunt for homes for sale in Siesta Key, FL, and are tired of missed opportunities, rejected offers, or simply not seeing the success you want, it's time to reach out to the Ackerman Group. Ryan Ackerman can help you clarify your real estate goals and scour the market for the perfect Floridian home that suits all your needs and preferences. So reduce your real estate stress and start with the Ackerman Group today.
1. Salt of the Earth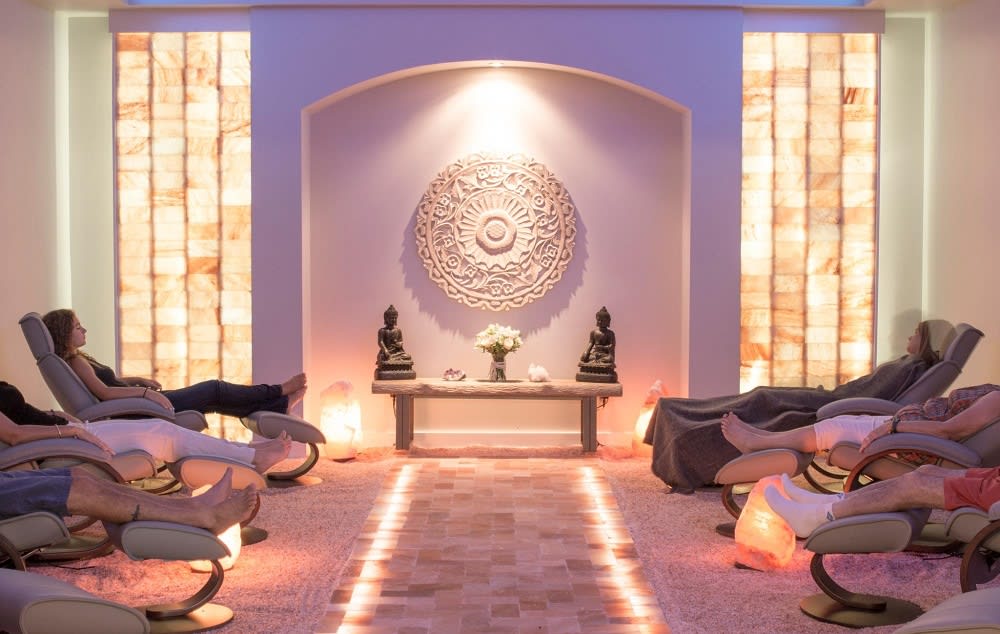 Photo courtesy of Salt of the Earth
If you've never heard of salt therapy, you're missing out!t.
Salt of the Earth
is Sarasota's premier salt therapy and wellness center, helping your body achieve open airways for better breathing, more comfort, and a stronger immune system. They offer a variety of salt therapy treatments to help your respiratory issues, which include alleviating the symptoms of allergies, asthma, bronchitis, colds and flues, ear infections, stress, fatigue, and more. Here are a few of their most popular therapy options:

The Main Salt Room
You can spend 45 minutes in the Main Salt Room relaxing or practicing meditation while receiving the amazon health benefits awarded from salt therapy. This therapy room is excellent for a wide variety of respiratory problems since it will widen your airways and make it easier for you to breathe.
As you settle into the therapy, you can take a seat in any of the eight lounge seats. Place your toes in the cool Himalayan salt beneath you, or raise your feet on a footrest for more relaxation. Keep in mind that while in the Main Salt Room, you must turn off all technology for the full extent of your session. Due to the nature of the therapy and salt particles involved, phones and other electronics are prohibited in the space. Embrace the quiet and comfort. The space is dry and chilly, but blankets are provided to enhance your comfort.

The Private Salt Booth
If you're short on time, then the "express version" of the Main Salt Room is the Salt Booth. You can enjoy this therapy for 20 minutes. While the therapy is practically identical to the Main Salt Room, it does have a Bluetooth speaker, so you can listen to your music of choice as you improve your respiratory challenges.
You're welcome to play a guided meditation in this booth or relax and read a book. The booth gently exposes your body to every spectrum of light found in the sun to enhance the therapy treatment. This allows the mind and the body to relax even deeper while receiving the respiratory benefits of salt therapy.
For this smaller booth, it's best to make an appointment ahead of time to secure your place.

The Double Booth
If you're looking for something with a little more privacy but that you can bring your spouse, best friend, or mom, then the double booth is the way to go. This provides all the same features as the single booth but allows you to bring a friend. It's recommended you book online to guarantee your private 20-minute session.
2. CircuSoul Yoga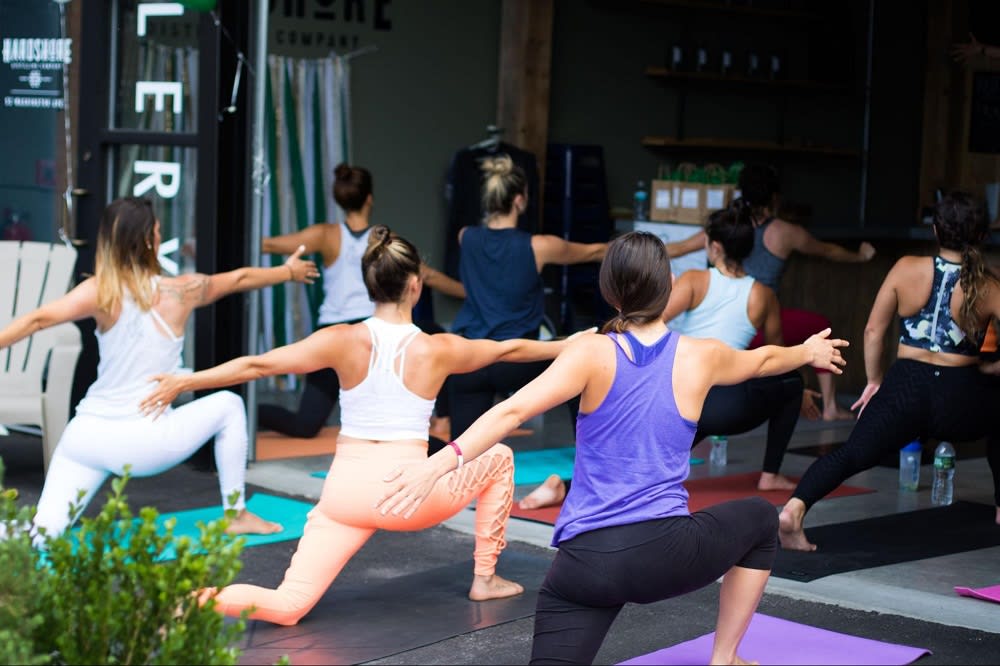 There are few things as revitalizing for your wellness than yoga.
CircuSoul Yoga
in Sarasota has been voted the best Yoga Studio three times. Tucked away near Siesta Key and serving the Sarasota area, it offers some of the best hot and aerial yoga in the Suncoast. If you're looking for a revitalizing wellness activity that will challenge you but also refresh your body, check out their aerial yoga, hot yoga, warm yoga, or yin yoga.
CircuSoul strives to be a one-stop shop for all your yoga needs. In addition, to live internet streaming every day, the studio offers in-person yoga classes to enhance your experience and improve your skills. The yoga instructors in the studio specialize in Vedic Thai Yoga, individual yoga, alignment-based yoga, and yoga therapy.
If you're new to yoga or a seasoned expert, you should feel welcome to CircuSoul. They strive to make your journey more soothing and strengthening. They provide their customers access to their app for updates, class information, workout details, and virtual classes. If you're interested in becoming a yoga instructor, you can learn all the necessary skills and become certified.
3. Wildwood Gardens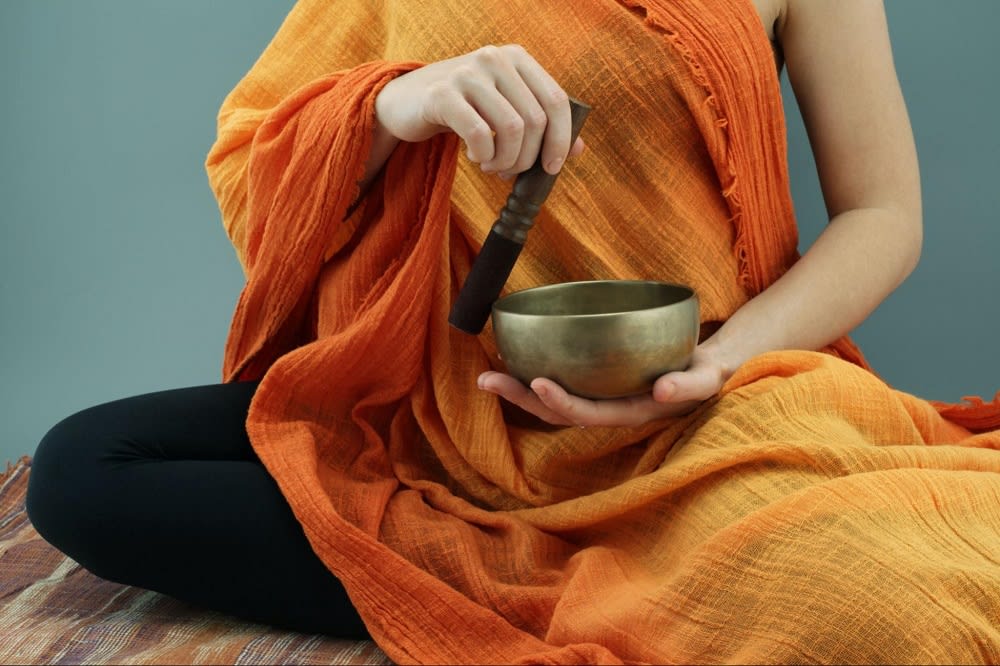 If you're looking for an alternative medicine practitioner in Sarasota, Florida, who specializes in sonic immersion, then
Wildwood Gardens
may be the perfect revitalizing experience for you. Kaylene has been working with the tremendous power of sound frequencies for some time to help re-pattern the human energy field and bring healing. She specializes in creating deeply relaxing sounds to help clear, tune, and upgrade your energy system.
Kaylene says, "When patterns of stuck energy are restored to a state of flow, the door to healing opens, deeply transforming emotional, physical, and spiritual distress into wholeness." Kaylene has a collection of raving reviews online and on her website that reveal the powerful experiences and transformations her clients had at her retreat.
Here are a few to consider:
"Kaylene is a diamond in the rough. You think you are getting a mild healing session, and then 2 hours later, you are so free and clear of past trauma and pain that you want to start singing with her! She is a true healer and a wonderful spiritual guide. Highly recommended and worth every penny!
""Blessings and thanks to the lovely and brilliant Kaylene McCaw for an intense yet restorative and soothing sound healing and for a Healers of the Earth Oracle reading she encapsulated so wisely in the following mantra, a mantra quite skillful for the energetically sensitive & empaths at large. YES, I AM experiencing this Feeling, AND I AM Letting Goodness FLOW.""
My experience with Kaylene at Wildwood Gardens left me feeling centered, soothed, recharged, and empowered. The environment is perfectly ideal for energy work, surrounded by nature outside and natural elements inside. Kaylene has a wonderful, easy-going manner about her, and she is thorough about explaining the steps of the session. Do go and have this lovely experience. You will be glad you did."
4. With Healing Hands Massage Therapy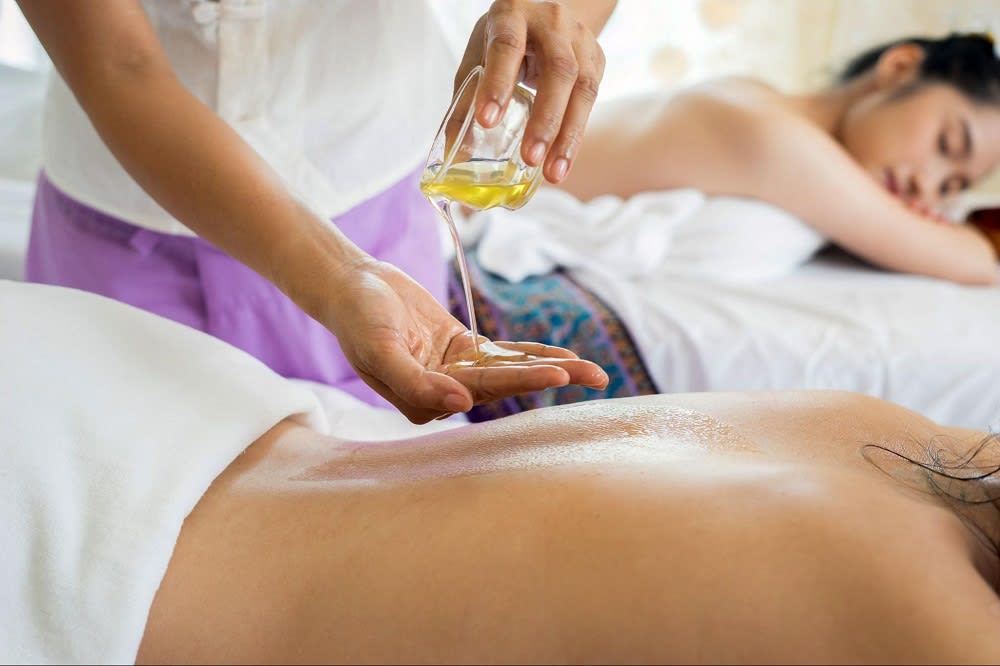 This massage therapy has a helpful motto: looking good begins with feeling good. At With Healing Hands Massage Therapy, they believe the human touch has the capability of healing. The center provides many unique types of therapeutic massage modalities, all custom-designed to help your unique body and specific needs.
Whether you're an athlete hoping to gain some muscular attention or a driven career professional hoping to get some rest, relaxation, and peace, you can find assistance at this location. These revitalizing experts use compassion to ensure the therapeutic massage is effective, blissful, and transformative.
5. Cypress Pillar Healing Arts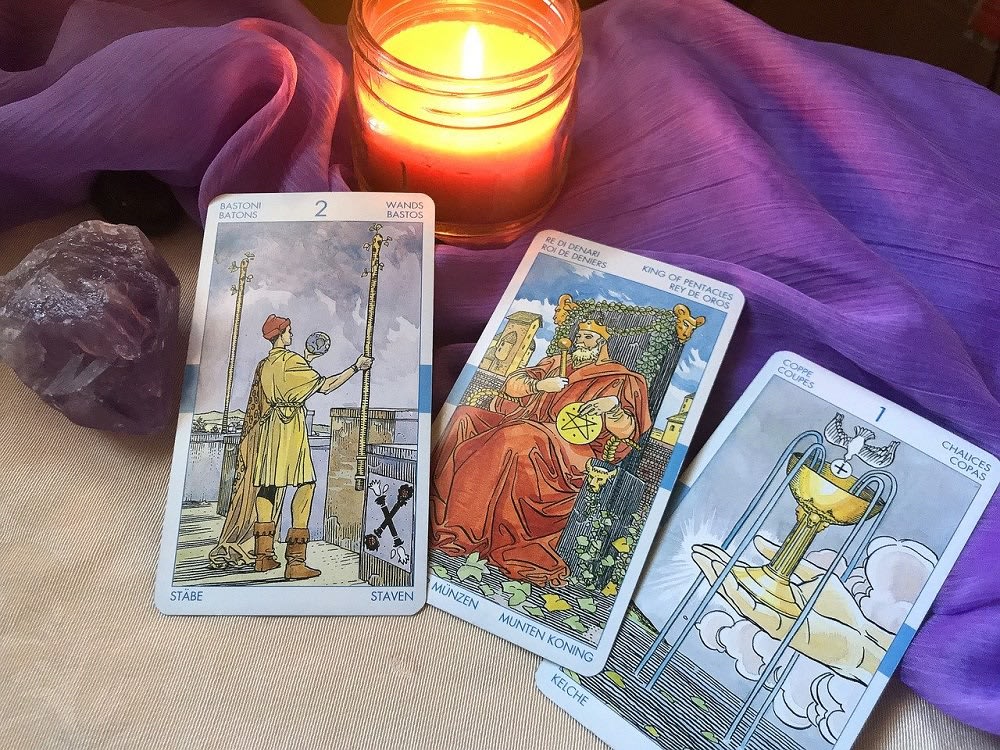 Photo courtesy of Cypress Pillar Healing Arts
No matter the pain you're suffering from — physical, mental, or even emotional —
Cypress Pillar Healing Arts
has a passion and skill for creating a unique healing journey accessible for you and your specialized needs. According to their site,
"Whether you're suffering from pain, stress, or body image issues… Misha and Brian believe that health should be accessible to all and offer our services at affordable prices. Dr. Brian and Misha provide healing treatments that are rooted in ancient practices, including Oriental Medicine, energy work, and Shamanic healing. Because they have both experienced the benefit of a multimodal approach, they've partnered with other practitioners to offer massage, kinesiology tape, and personal training."
The healing center also offers smaller, more intimate classes if you'd prefer one-on-one attention. They only work with the most experienced facilitators so that you can leave feeling empowered. They also offer a variety of workshops to help you become the person you've always dreamed of being.
The Ackerman Group is here to help
The Ackerman Group knows all about the stresses of the modern world. We'd be honored to assist if we can make your life even the tiniest bit more convenient and stress-free by guiding you through your real estate journey. If you're
searching for houses for sale
in Siesta Key or you're hoping to
put your current property up on the market
, The Ackerman Group can help you achieve the most success. We can find your dream property, attract the best buyer, and ultimately be there to guide you through the real estate market. Reach out to our team today!