Price is one of the primary considerations for any homebuyer or seller. But establishing the value of luxury real estate is more of an art than science. If you're selling your home, you might be more comfortable setting the price because you know the amount you splurged for the property and perhaps the value added to it during your ownership. As a buyer, establishing the worth of an upscale home requires in-depth research to determine just how much you should pay for that property you're eyeing.

Whether you're looking for luxury homes for sale in Longboat Key or selling your Siesta Key property, we've discussed some of the most crucial factors to consider when determining the market value of a high-end property.
Typical home buyers vs. luxury home buyers
In-market property hunters looking for homes in
Florida's median home-price
range usually make purchase decisions based on a home's features and benefits. They'll often consider the number of bedrooms, commuting distance (to work or school), energy efficiency, etc.

On the flip side, luxury homebuyers are more discerning when weighing the price of a property. They don't confine their preference of a home to the practical aspects; they also consider the intangible factors, such as:


The relaxation of sipping a glass of wine on their balcony with a panoramic view

A beach house in Siesta Key with a private boat dock

The enjoyment of entertaining friends and family in an upscale kitchen
Putting a price on a luxury home
Considering the beyond-practicality approach luxury homebuyers take when searching for homes, it begs the question: how much are you willing to pay for those intangibles? Most of the techniques used in determining home value are similar, but you must give credence to special considerations when valuing a top-dollar property. They include:

Comparative market analysis (CMA)
This is an excellent means of valuing just any home. When performing a comparative market analysis (CMA), you evaluate the selling prices of similar properties in the Sarasota or Manatee luxury real estate markets and how they compare to the cost of the property you want to value.

It's worth noting that the sweeping, national trends in the luxury home markets don't really depict the actual trends within Florida. That's a challenge because many high-end homes are custom-built. One property might feature a stand-alone style and design with unique fixtures compared to other options in the local market. That makes it pretty challenging to price a luxury property using the CMA approach.

The luxury homes you use for comparison must share similar features, benefits, and other intangibles that are hard to put a dollar amount on. Things like privacy and seclusion, scenic views, and water frontage are a few examples.

Property cost vs. home value
Another technique that can help you navigate the complexities in CMA is to consider the value of the lot and how much it would cost to build a similar property. It's easier to find a comparable lot than a finished property. In most cases, a luxury home's intrinsic value is based on the worth of the piece of land it's built on. Once you've determined the lot's worth, it becomes a matter of calculating the cost of constructing a similar home.

Income
The income-based approach is the least common valuation technique. Still, it's worthwhile to approach pricing from various perspectives, especially in the
volatile luxury home market
. You first need to establish the most profitable use of the property. Is it suitable for short- or long-term leasing? Can it be used as a venue for events, such as weddings?

Once you answer these questions, you can forecast the property's annual income potential. If it is currently under use to generate income, that's a plus because you only need to analyze the existing financial records to determine the yearly income. With that understanding, you can apply a risk factor to establish the property's market value based on the potential income it could generate.
Is hiring an appraiser for a luxury property worth the cost?
Real estate appraisals don't follow a standard mathematical formula. There's no correct answer since appraisals are subjective to several variables. It's not uncommon to find three appraisal companies returning three different valuations.

If you're borrowing from a bank to close a deal, you need not worry because your lender will hire an appraiser. The appraiser calculates a property's value based on the home's features and age. The lender will then share the estimated price.
If you're a seller, you need to remember that appraisal companies provide their services for about $400. Still, their valuation doesn't reflect the actual price of a property. To get the real market value of a luxury home, find a price that
homebuyers
are willing to pay. Until a buyer writes you a check, any other valuation is simply speculation.

Instead of spending extra cash on an appraiser, hire a reputable, experienced real estate agent. It's more economical. A realtor is equally qualified as an appraiser and has insider knowledge of the local real estate market to help you determine the price of a high-end property. They will assess your unique goals and circumstances to establish the price that works for you.
Factors influencing luxury home prices
In the real estate market, the rules are different for upscale properties. You must consider several factors as they mean the difference in value compared to an average family home.

Maintenance
When we speak of maintenance, we talk about a home's design and how that affects its efficiency. Therefore, evaluate several factors (such as insulation and other fixtures or systems that appear in your monthly utility bills) to ensure they require less energy, time, and labor than the average home.

Scenic views
Most people underestimate the impact that a scenic view can have on a property's market value. The truth is that a home with a breath-taking view might be the reason a buyer is willing to splurge more to secure it rather than paying less for an equally-sized property in the same neighborhood. A picturesque setting is an integral part of the luxury experience, and while you can't place a monetary value on a view, it surely makes a huge difference.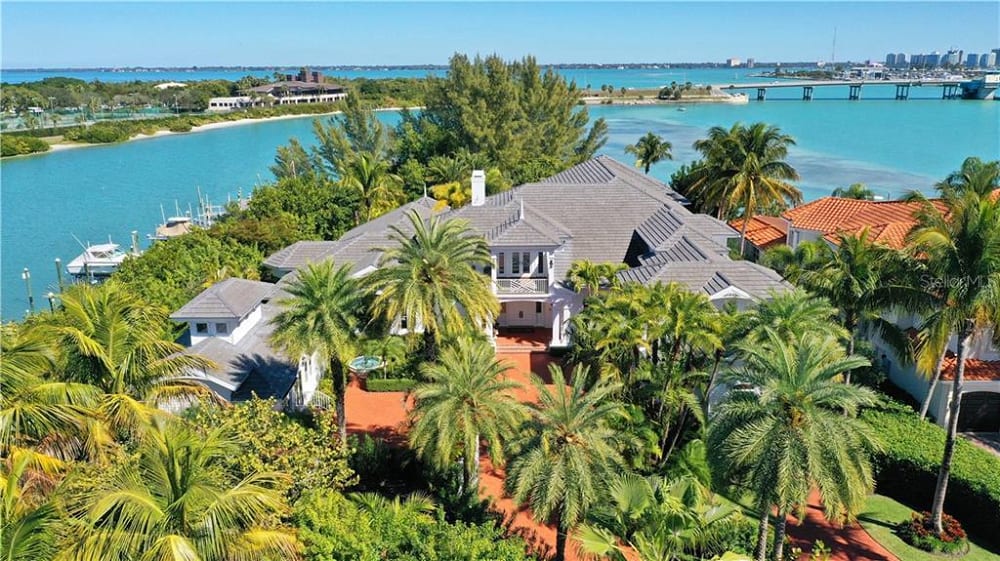 Location
As any experienced realtor will say, "location is everything." The luxury housing market has different meanings in different regions. As mentioned above, the intrinsic value of the ground on which the home is built says a lot about what you can expect to pay for it. For example, a luxury beach home in Siesta Key with the same features as another property in St. Johns County may not have the same value.

Privacy
Privacy and seclusion are among the top factors any luxury-home hunter will look at when
determining a property's worth
. No one wants to pay top-dollar for a home only to have onlookers peeping into their properties. That's why a home nestled away from other people is highly valued in the luxury housing market.

Replacement cost
Replacement cost is basically the amount it would take you to rebuild the luxury home whose worth you want to determine. An assessor will often calculate the replacement cost and the amount included in the final market value.
How to Assess the Market Value of a Luxury Home
When looking for a luxury home, you want to invest in a property that speaks your language, reflects your personality and lifestyle, and provides stand-alone benefits and pleasures. But, as we've mentioned earlier, it's challenging to put value on such kind of luxury and quality. So, what are the factors to consider when assessing the worth of a top-dollar home?

Top-tier quality
When you step inside a luxury home, not only should you notice the intricate details on various wooden fixtures, but you should also feel quality workmanship in every room and space you explore. For instance, waterfall edges on granite countertops or bull-nosed edges on the walls chronicle quality craftsmanship that enhances the aesthetics and complements a luxury lifestyle.

Protected resale value
The resale value of a property is highly hinged on the various upgrades done to it and its ROIs. For example, the
Kitchen Cabinet Manufacturers Association (KCMA)
estimates that an upscale kitchen remodel costs roughly $135,500, but you can recoup 54% of the cost on the resale value. On the flip side, a garage door replacement might set you back $3,400, but with a 98% ROI, the upgrade makes sense.

While the homeowner should critically evaluate that data, buyers must also pay attention to it. These numbers determine the value that quality materials and upgrades can have in a home in the long term.

Quality lifestyle
The features and benefits of a high-end property differentiate luxury real estate and the average housing market. While the typical American searches for a practical and functional home, a luxury home buyer looks for a property they can enjoy living in.

Therefore, look beyond what's on the surface and identify the best "hidden and intangible features" as these offer the luxury you need for a pleasant life and ensure that the property can weather the test of time.
Partner with The Ackerman Group for quality, personalized real estate brokerage services
At The Ackerman Group, we are a family-run, trusted, and experienced real estate agency with multiple honors by Coldwell Banker Realty. Our drive is to help you navigate the volatility and uncertainty of the luxury real estate market by working with you through all the phases of your selling or buying process to ensure you meet your investment goals.
Visit us online
or contact us at (941) 387-1820 today and experience unparalleled, client-focused real estate brokerage services.