Longboat Key real estate
Quartz, white sand beaches, crystal clear turquoise waters, and sunsets that spill tangerine and crimson into the ocean are just a few of the reasons that
Longboat Key
is one of the most popular real estate markets in the Sarasota area. Longboat Key is a barrier island in the Gulf of Mexico off the coast of Sarasota, Florida. Known for luxury resorts, world-class golf courses, such as the
Resort at Longboat Key Club
, and opulent dining options, Longboat Key is home to beautiful mansions and an affluent community. Longboat Key truly is paradise living, with endless sunsets, beautiful sunny days, and plenty of outdoor activities, from paddleboarding and kayaking to golfing.
The real estate market in Longboat Key is highly competitive. Homes for sale in Longboat Key had a median listing price of 1.3 million dollars, with an increase of 56.8% year over year as of June 2022, according to Realtor.com. With such a competitive market, selling your home can be an exciting time. If you're thinking about selling your luxury home in Longboat Key, it's important to understand that your process should work for you and feel easy. Our tips will help guide you in the right direction when you're ready for the next step of selling your home.
Create a timeline
The first step to selling your home is to create your timeline. Selling your home can take anywhere from a few weeks to several months, depending on the market and where you live. It's important to map out what you need to do and when so you can create a realistic timeline for your lifestyle. The first step will be to research and hire a realtor, then get a pre-sale home inspection to identify any possible repairs that need to happen before you start listing. Once your repairs are done, you can move on to staging and photographing your home and creating a listing with the help of your realtor!
Hire a realtor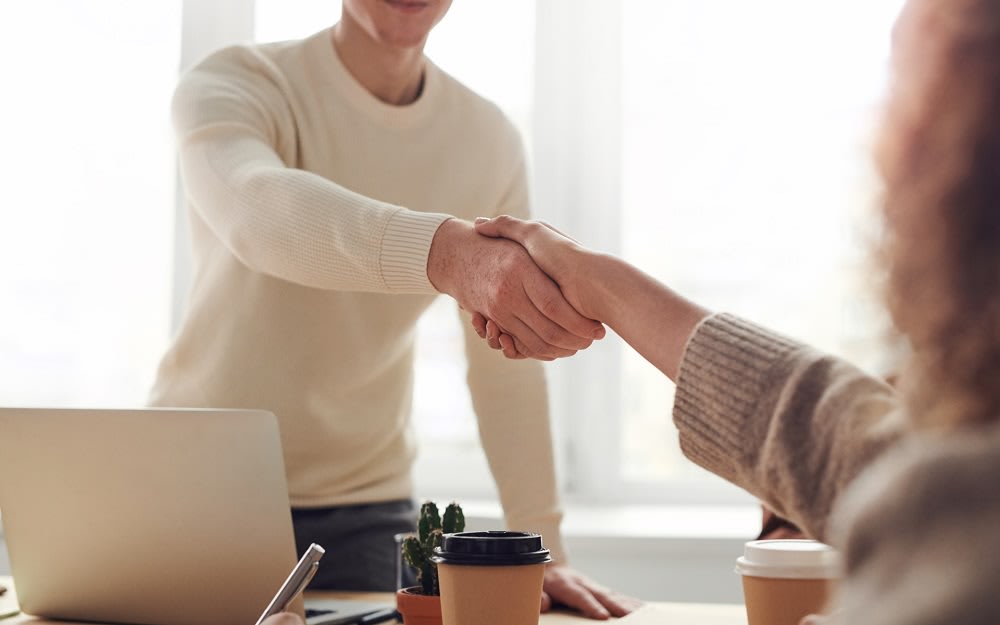 The most important step in selling your home is to hire a great realtor. Realtors are real estate professionals that are licensed by the National Association of Realtors (NAR) and are held to the highest standards and ethics. Realtors will work day and night, seven days a week, to help you create the perfect listing, find just the right buyer, and get the best possible offer on your home. They can help keep you grounded and guide you in decisions that align with your real estate goals. Realtors also are well connected and know potential buyers and other professionals you might need during the selling process, such as inspectors, contractors, stagers, and photographers.
Stage your home
Your realtor will be able to connect you with a professional home stager to get your home staged for listing photographs and showings. Home staging is the process of organizing, decluttering, and arranging the art and furniture in your home to create a beautiful, modern, and open experience that buyers love. Homes that are professionally staged tend to have more showings and more offers that allow the home to sell above the listing price. A great home stager can help you increase the perceived value of your home and get a great offer.


Home stagers will help you declutter your home and remove personal effects. This will create a more neutral appearance in the home and help buyers truly imagine themselves in your home. Buyers need to be able to picture themselves living their lives in your home, so it's important that your home lacks your personal touch and appears more neutral in order to appeal to the greatest number of buyers.
Take fabulous photographs
Once your home is properly cleaned and staged, your realtor can help you hire a professional real estate photographer to take photographs for your listing. Professional photographs are essential for creating a listing that stands out. Homes that have professional photographs are more likely to get showings and are more likely to sell for above the asking price. Professional photographers have photography equipment that is more specialized and of higher quality, allowing them to take beautiful photographs.
Professional photographers also understand the lighting and angles that truly convey the beauty and uniqueness of your luxury home. They are experienced in the market and know what buyers are looking for, and can work with your stager to create the exact look that buyers want to see. Professional photographers also take many different photographs, showcasing all of the different spaces and amenities in your home. This creates the volume of content needed to draw in buyers from the listing ads.
Take a hands-off approach
It might be tempting to stay for showings to explain to buyers why your home is so special. However, it's best to make yourself scarce at showings and leave the showings to your realtor. During the showing, buyers want to investigate the house and have time to consider the amenities you're offering. It can feel awkward to have the homeowner watching what the buyers are doing. Leaving the showings to your realtor will help buyers feel comfortable in the home and start to imagine themselves there. This also frees up more time for you to live your life. When you hire a fantastic luxury real estate agent, you can relax knowing that they have your best interests in mind and are going to get you the best sale price possible. This allows you to do what you need to in your personal life, whether that be enjoying a round of golf, relaxing on the beaches of Longboat Key, or getting back to business.
Work with The Ackerman Group
A realtor is one of the essential ingredients to selling your home in a way that works for you. Your realtor will get to know you and understand your real estate goals. They can help you find the right buyers and work on your timetable. In the Sarasota area,
The Ackerman Group
is one of the best real estate groups around. Led by Barbara and Ryan Ackerman, the group has a collective of 45 years of experience in residential real estate and over three billion dollars in sales. The Ackerman group are
experts in sales
in Longboat Key and the Sarasota area and are ready to help you sell your home in a way that works for you.